Bayer AG's loss in the first U.S. trial over the herbicide dicamba is set to test the patience of investors who've stuck with the company through the dark days of its Roundup crisis.
The Government Accountability Office will review how the $28 billion farm bailout aimed at cushioning trade-related losses was spent.
Sometimes it's the smallest act that makes the biggest impact, something as simple as saying please or thank you can turn a day around, and make a life seem that much better. Random Acts of Kindness Day encourages you to get out there and be the light you want to see in the world.
At his State of the Union Address Tuesday night President Donald Trump bragged about having lifted more than 10 million people "off of welfare."
On Jan. 23, the Trump administration finalized a rule that would remove protections for waterways throughout the country, and as much as 70% of Colorado's water, according to the Colorado Department of Public Health and the Environment.
Oil and gas operators in Colorado failed to submit 50,000 required monthly well reports between 2016 and 2018.
Jane Hawley Stevens and her husband, David Stevens, have a mission: to connect people with herbal remedies so they come to appreciate—and help preserve—the healing power of nature.
We try to stay non political on these sites, but sometimes you have to take a stand. We believe this is such an issue.
No one loves a food fight more than President Trump. But now, he has picked the wrong one: His administration is taking aim at children's lunch plates.
Click here to read the news archive.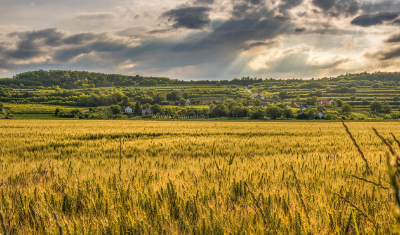 Welcome to DenverLocalFarm, a site dedicated to stimulating rural farm to market food and livestock production using Organic and Biodynamic approaches. Our name says Denver, but this site is for everyone in the Front Range of Colorado and beyond!
What will you find here?
Plenty! You will find an ever changing array of articles concerning our health and lives. You can learn about events happening in the Front Range. And read up on gardening techniques and emerging technologies.
We also keep an eye on the political landscape because many national issues affect us here in Colorado.
Our newsletter will begin in 2018 and come out quarterly. It is free to all and of course we keep everything private. We don't share anything with anyone!
We also want to hear from you about what you need and want to hear about. We expect to change as we grow into this new role and we want to develop this site to serve the needs of all of us. Don't hesitate to use one of the sign up to use the forums, or post a free classified ad. You can always use the contact forms to let us know what is important to you!
"Our tools are better than we are, and grow better faster than we do. They suffice to crack the atom, to command the tides, but they do not suffice for the oldest task in human history, to live on a piece of land without spoiling it."
~~Aldo Leopold, "Engineering and Conservation" in The River of the Mother of God and Other Essays (1938)
See you on the inside!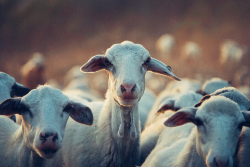 How to Pick the Best Hay to Feed Goats
You know the old saying, the key to a man is through his stomach? Well, I think it's even truer with our homesteading animals.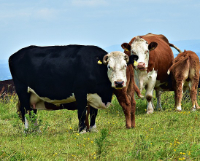 Project seeks to convert dairy farm manure to natural gas in Utah, other states
Harmful emissions from the agriculture sector are increasingly scrutinized as the climate changes. Now, energy companies want to help dairy farmers reduce emissions.


Farmer Passion For Stewardship Remains Strong In Uncertain Times
Sustainable farming practices are those that help protect the environment while helping increase food, feed, fiber and fuel production, says one Nebraska farmer.

Chipotle Picks Eight Ventures Breaking Farming Barriers
Chipotle Mexican Grill announced the second class of ventures for the Chipotle Aluminaries Project 2.0, an accelerator program designed to support growth-stage ventures from across the country..

The charitiy links on our site are national children's food/hunger charities that serve children in our state that are not getting enough to eat. Please support them, or the local food charity of your choice.
Improving land stewardship by helping landowners understand and manage their property resources (soil, water, animals, plants, and air).
CSU Extension - Boulder County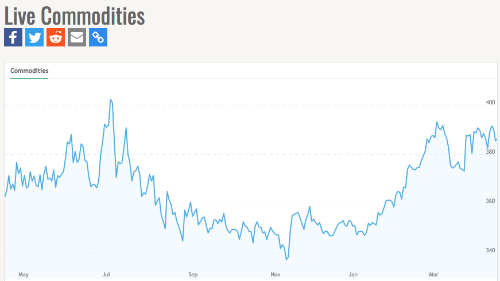 Click here for real time commodities report.