The governor must keep his campaign promises and step into being a climate leader. He must support a climate bill – one that ensures we meet our greenhouse gas reduction goals.
Tuesday, January 28, 2020
FOR IMMEDIATE RELEASE
January 28, 2020
Contact: Wendy White, 303-869-9174
The Colorado Department of Agriculture will publish the 36th annual Colorado Farm Fresh Directory in June, which promotes Colorado farmers' markets, roadside stands, u-picks, Community Supported Agriculture (CSA) producers, agritourism activities, wineries and farms and ranches that sell direct to the public. Producers are encouraged to submit their information for inclusion in the 2020 edition of the publication.
A new study points to a stunning loss of topsoil in the Corn Belt — the result of farming practices that have depleted this once-fertile ground. Beyond diminished agricultural productivity and more carbon in the atmosphere, it is a catastrophic loss of an irreplaceable resource.
In the category of "do we have to do this again?" the financial press and personal finance websites have experienced a recent outbreak of articles asking us to feel sympathy for families barely scraping by on healthy six-figure incomes.
Let's take a moment now to remember Michael Collins.
NEIL ARMSTRONG: Houston, Tranquility Base here. The Eagle has landed.
SIMON: Michael Collins was the man they left behind to circle the moon in command of the Apollo 11 spacecraft while Neil Armstrong and Buzz Aldrin took humankind's first steps on the lunar surface. Commentators at the time said no other human being since Adam had ever been so profoundly alone.
Click here to read the news archive.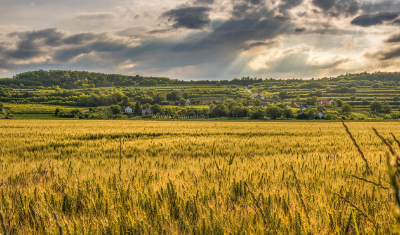 Welcome to DenverLocalFarm, a site dedicated to stimulating rural farm to market food and livestock production using Organic and Biodynamic approaches. Our name says Denver, but this site is for everyone in the Front Range of Colorado and beyond!
What will you find here?
Plenty! You will find an ever changing array of articles concerning our health and lives. You can learn about events happening in the Front Range. And read up on gardening techniques and emerging technologies.
We also keep an eye on the political landscape because many national issues affect us here in Colorado.
Our newsletter will begin in 2018 and come out quarterly. It is free to all and of course we keep everything private. We don't share anything with anyone!
We also want to hear from you about what you need and want to hear about. We expect to change as we grow into this new role and we want to develop this site to serve the needs of all of us. Don't hesitate to use one of the sign up to use the forums, or post a free classified ad. You can always use the contact forms to let us know what is important to you!
"Our tools are better than we are, and grow better faster than we do. They suffice to crack the atom, to command the tides, but they do not suffice for the oldest task in human history, to live on a piece of land without spoiling it."
~~Aldo Leopold, "Engineering and Conservation" in The River of the Mother of God and Other Essays (1938)
See you on the inside!
Can grass-fed cows save Hudson Valley's small dairy farms?
New York State is becoming a leader in the fully pastured model for dairy farming

Experts say microgreens could make future of farming more affordable, accessible
It's all hands on deck during harvest time at Infinite Harvest.

Sunshine Creek Farm owner prioritizes land, his animals
Farmer raises cattle, bees on land between Pullman, Moscow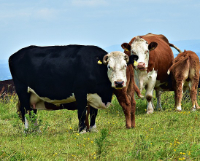 How to choose the most profitable livestock for a farm
Livestock can be pricey to purchase and care for.


A GIFT GUIDE FOR YOUR FAVORITE ON-THE-GO FARM MOM
Farmers wear a lot of hats, especially farming moms.
Group reports farm subsidies soared $16 billion between 2017-2020
A new report from the Environmental Working Group found that farm subsidies have climbed $16 billion from 2017-2020.

The charitiy links on our site are national children's food/hunger charities that serve children in our state that are not getting enough to eat. Please support them, or the local food charity of your choice.
Regenerative agriculture provokes strong opinions and passionate debate. There are those who are sceptical of the claims being made in its name, while others have completely bought into the idea that it is farming's future, and the way to solve climate change.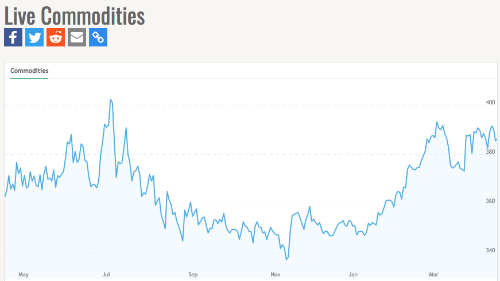 Click here for real time commodities report.